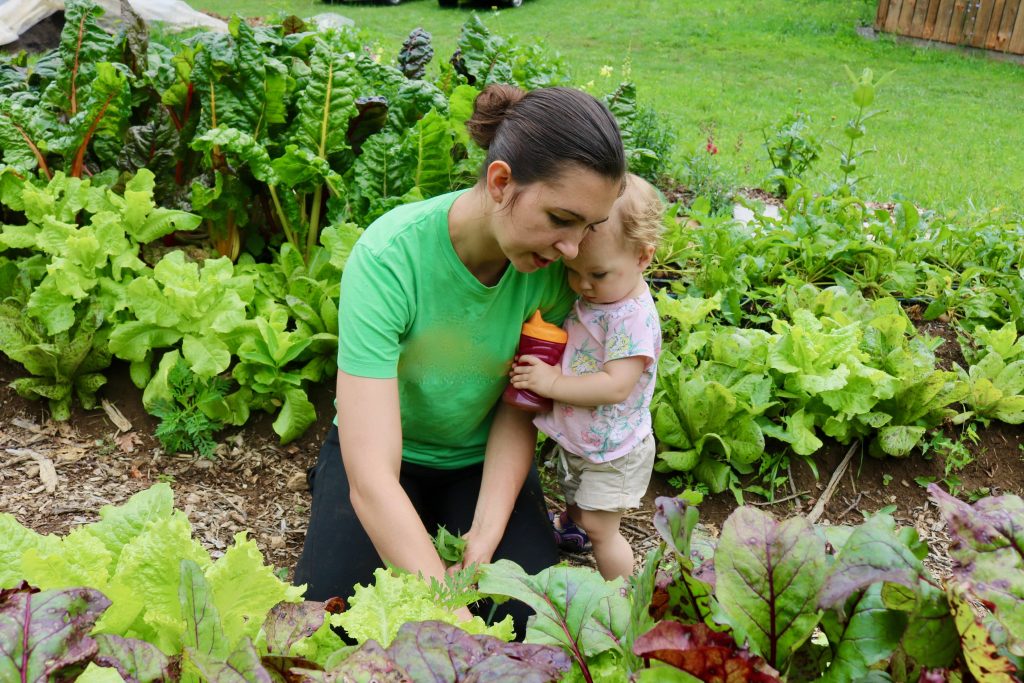 Grow a Garden
Dig In! Is a Garden that Gives – all of the food grown in our family-style gardens and farms is shared with anyone in the community who needs fresh produce. Volunteers tend the gardens with a Farm Manager and seasonal interns who learn to grow food with us. In 2019, we cultivated 1.5 acres of organic vegetables, flowers, and seeds. We grow crops that are nutrient rich, culturally appreciated by diverse people in our community, and regionally adapted to our mountain climate. We use sustainable and regenerative agricultural techniques so that generations to come have the natural resources to grow food in the places we steward. By growing food, we offer a local response to hunger that is reliable and of the highest quality, while building resources for our community to be food secure for years to come
---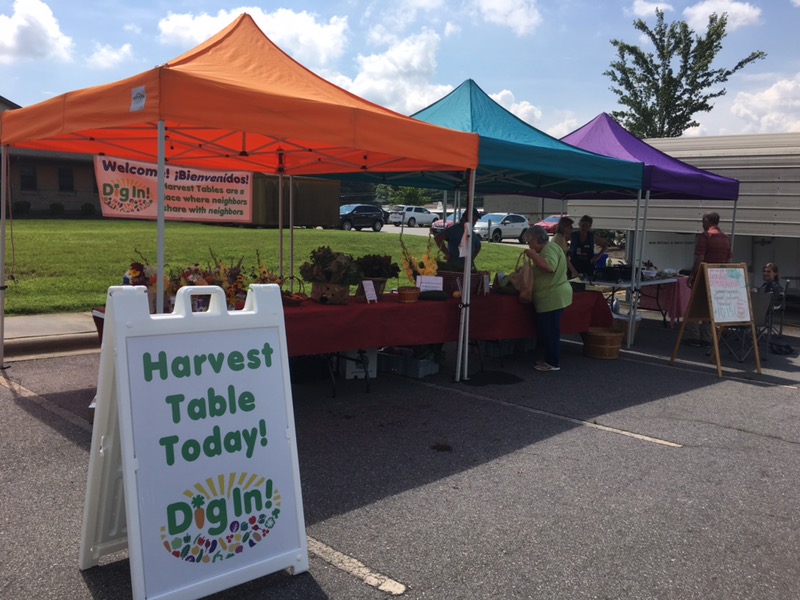 Share Food
Dig In! shares food through partnerships, food programs and our Harvest Tables, so that there is fresh, local food for all in Yancey County. In doing so, we believe that everyone has the right to choose food they like to eat and cook that's of the highest quality.
We work with partners and individuals to create ways of sharing that meet people where they are and respect their dignity. This initiative is called Harvest Share and we're grateful to call TRACTOR and Reconciliation House partners in the effort. All our food programs are designed with and powered by the people sharing and receiving food.
Harvest Tables
We host weekly pop-up markets throughout Yancey County to share the harvest from Dig In!'s garden, and produce from others' gardens and farms. Harvest Tables are modeled from the tradition of Yancey County neighbors sharing food they've grown without exchanging money. This way of sharing food ensures everyone has access to fresh, local food when they need it and reduces food waste in the fields.
Harvest Tables are also a place where we exchange cooking tips, recipes, and ways to care for ourselves and each other.
We're partnering with TRACTOR and Rec House in sharing fresh food grown in our communities in an initiative called "Harvest Share." Fresh food from Dig In, purchased and procured from TRACTOR with help from Rec House, is lovingly packed in boxes and shared at Harvest Tables every Wednesday from 10-12 starting June 2, 2021. This is still a drive-thru event. Everyone is welcome!
Community food programs
Dig In! works in collaboration with Yancey organizations to administer two community food programs:
Summer Food for families with young children
Garden Share for Meals-on-Wheels recipients.
Dig In! grows crops for these programs that serve over 175 households more than 15 times during the growing season. Additionally, Dig In! helps to fundraise for and procure produce for these programs from local farms to support the livelihood of small-scale farmers in Yancey County.
Emergency food partners
Dig In! shares produce with people receiving emergency food at the following pantries in Yancey County:
Reconciliation House
Feed My Sheep
Full Gospel Pantry
---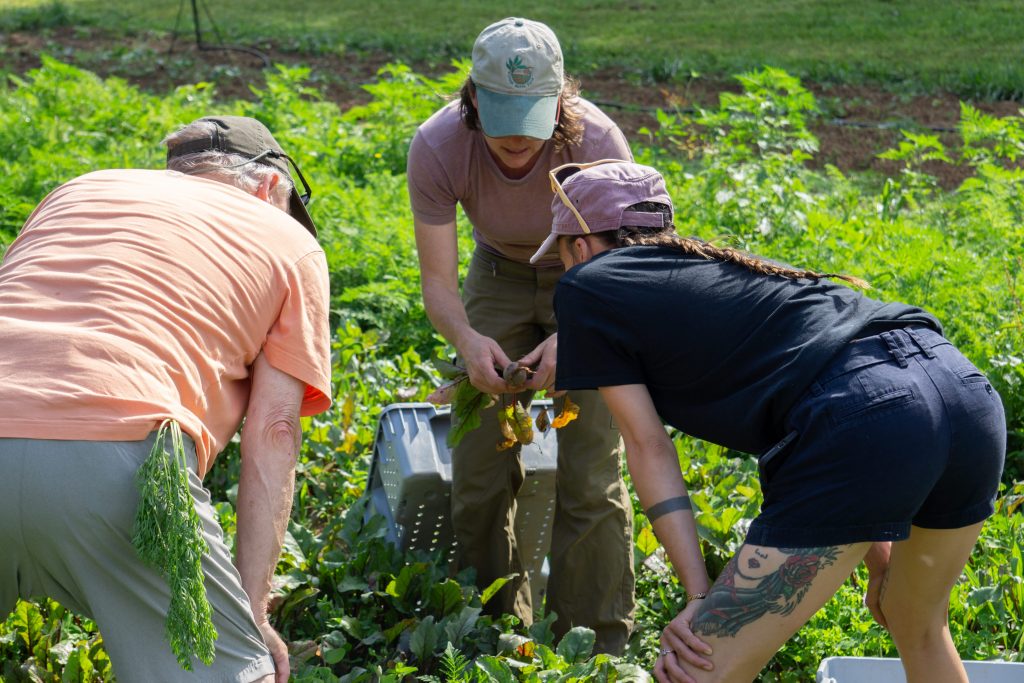 Learn Together
We believe in the power of people to grow an abundant and just future together. Our educational programming is built on the practices of hands-on, place-based learning. We believe that everyone has something to teach, and everyone has something to learn.
Dig In!'s Learn + Teach programs include:
Work Together Days are hands-on learning opportunities when volunteers are mentored by Dig In! staff and other volunteers.
Since 2017, Dig In! and community partners host a Junior Master Garden camp in Yancey County to teach food-growing skills and knowledge to school-age children.
Dig In! trains young people to grow food and create community food systems in partnership with the Conservation Trust of North Carolina's Diversity in Conservation Internship Program.
We offer a full-season, paid Apprenticeship program for someone wishing to learn how to manage a vegetable farm.
Dig In! offers small scholarships to financially limited individuals to attend trainings that enhance food growing, stewardship, and community food security in Yancey County.