There are many ways to be a part of our work at Dig In. We believe that everyone has something to give and something to receive.
The best way to learn about our regular and special volunteer opportunities is to join our monthly volunteer newsletter.
---
Work Together Days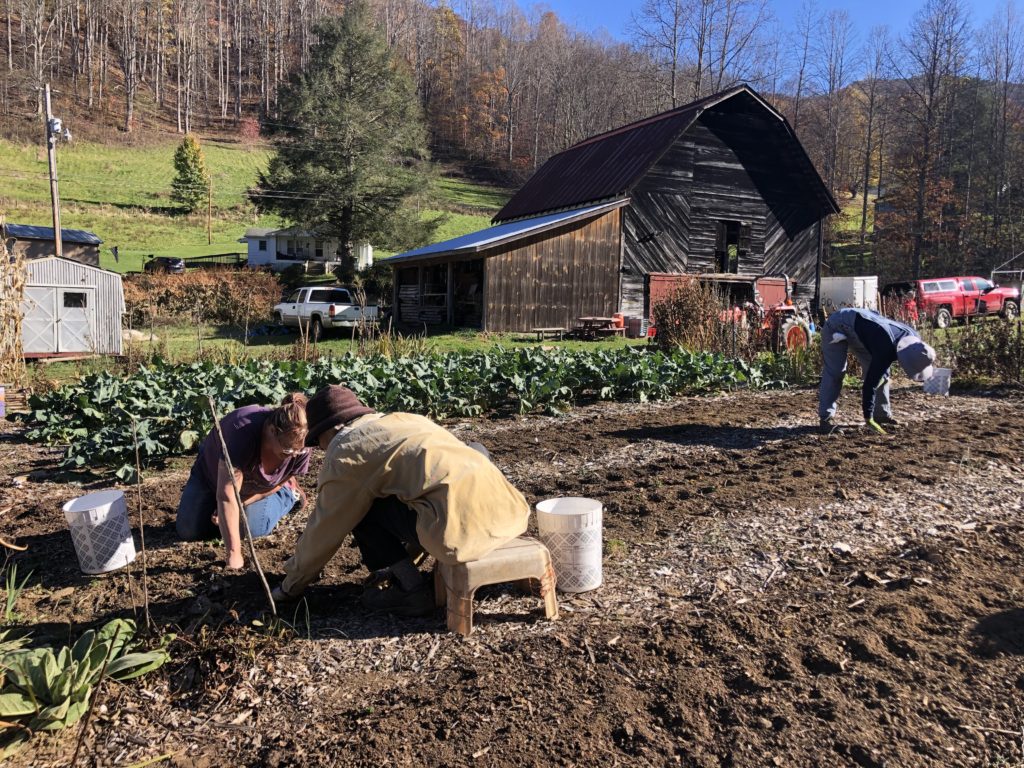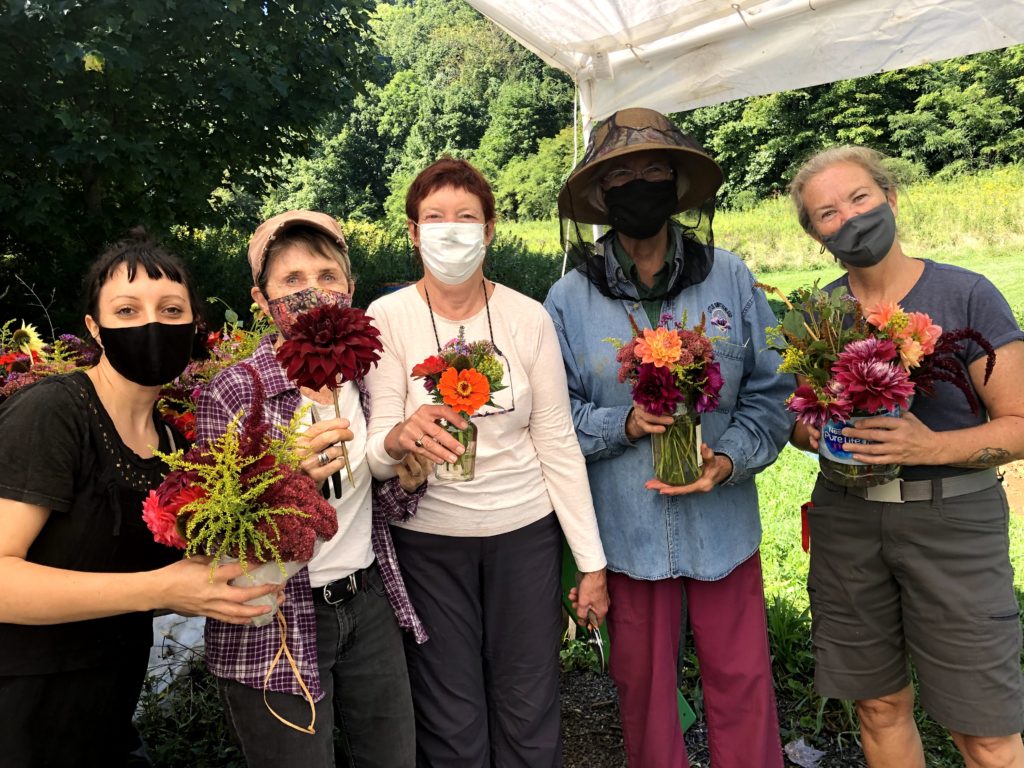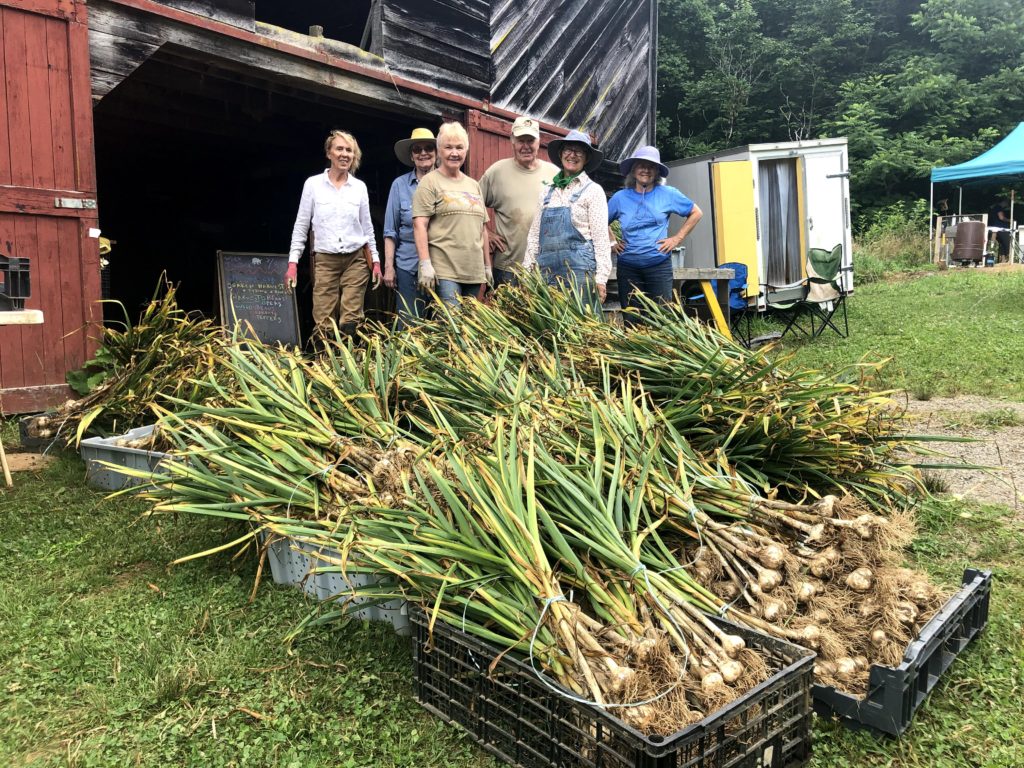 Join us in the Dig In gardens where we grow and learn together. During our Work Together Days, volunteers tend the garden, learn new skills by working alongside each other, and connect with neighbors and new friends. Every age and skill level are welcome!
We host regular Work Together Days at our garden on Blankenship Creek Road that are open to everyone. In 2023, are on the first and third Thursdays of each month from May through October. We will also be hosting three Work Together Days to help with the garlic harvest, processing, and planting on Friday evenings and Saturday mornings. We ask folks to sign up before they show up so that we are prepared to offer the best possible volunteering experience.
We also support other sister community gardens in the county as a part of our Community of Gardens. The Seeds of Hope at the First Baptist Church downtown Burnsville has open volunteer days on Tuesday mornings and Thursday evenings from April through October.
Finally, we sometimes find ourselves in need of a few extra hands for large projects that fall outside of our regular volunteer schedules. If you would like to be notified for out of the ordinary or last-minute opportunities like building raised beds, installing garden arches, or preserving produce, join our Come Together volunteer list.
Does your school, church, business, or community group want to volunteer in a beautiful setting and make a direct impact from your service? We would love to host your group to work and learn in the garden together. Contact us to learn more about opportunities for groups at Dig In!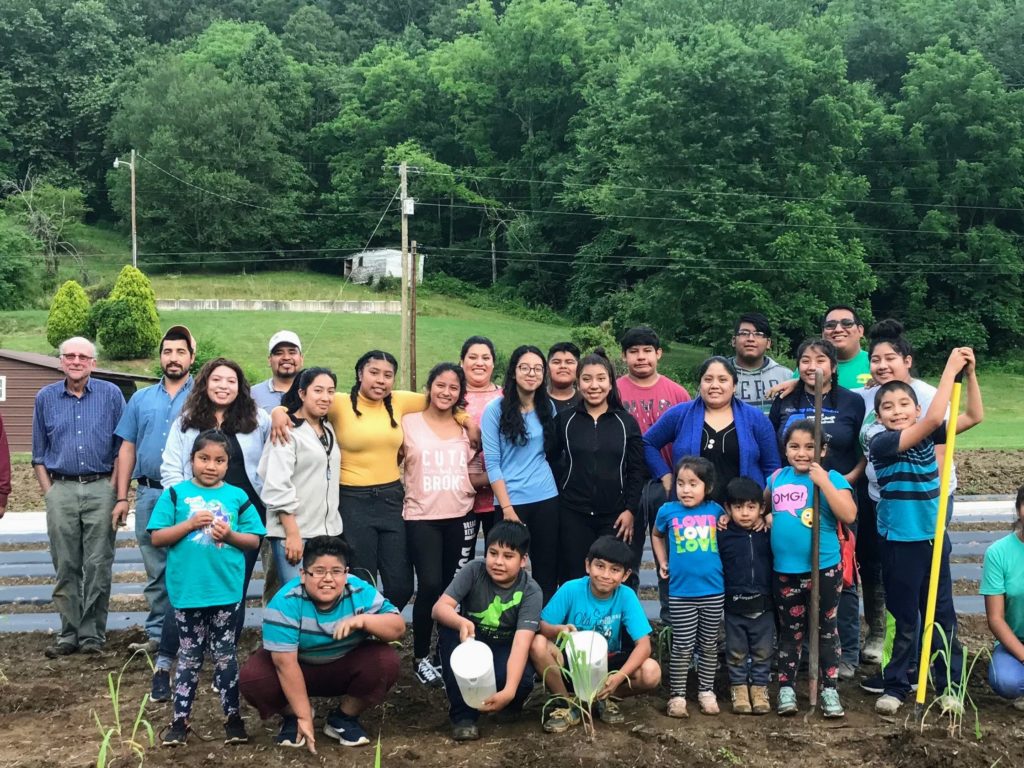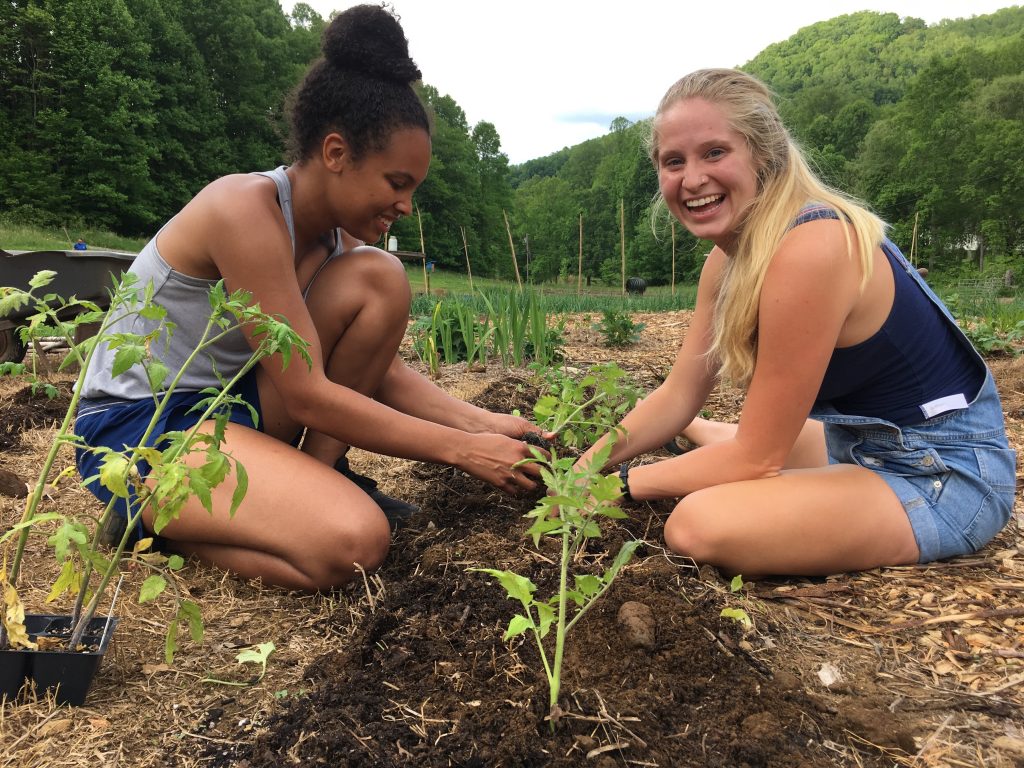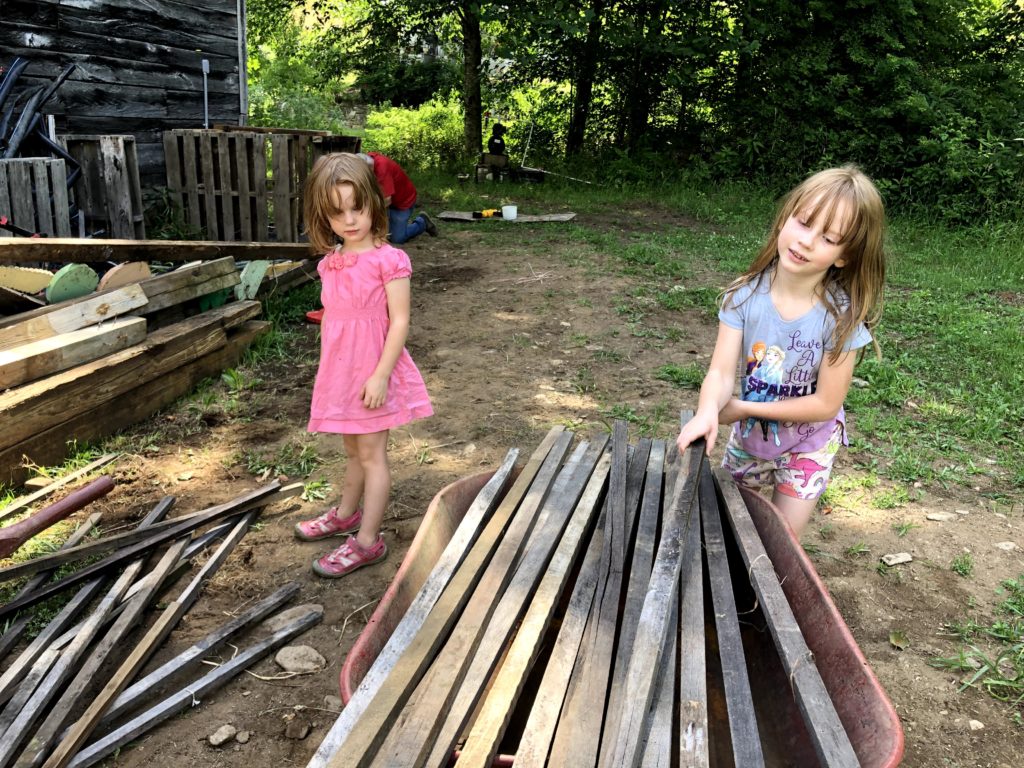 ---
Harvest Share
At Harvest Share, we host weekly events during the growing season to share the the best of what we grow to ensure that there is fresh food for all. In partnership with TRACTOR Food and Farms and Reconciliation House, we offer produce and eggs sourced from our gardens, home gardens throughout the county, and over 30 local farms. The food is shared and received without exchanging money.
What happens at Harvest Share is very simple:
take what you need, leave enough for your neighbor
share what you can, there's enough for everybody
We rely on volunteers to help us distribute the food each week, from setting up, assisting participants with their bags, cleaning up, suggesting recipes to accompany the produce, and offering cooking demonstrations. We ask folks to sign up before they show up so that we are prepared to offer the best possible volunteering experience.
Gardeners and farmers are invited to share the abundance from their fields, as well. If you wish to share what you've grown, please be in touch.
Finally, we know how hard it is to grow food! Harvest Tables and Harvest Share events do not take the place of vegetable stands and farmer's markets. We encourage everyone, whenever possible, to invest in the hard work of those in our community who grow food for their living.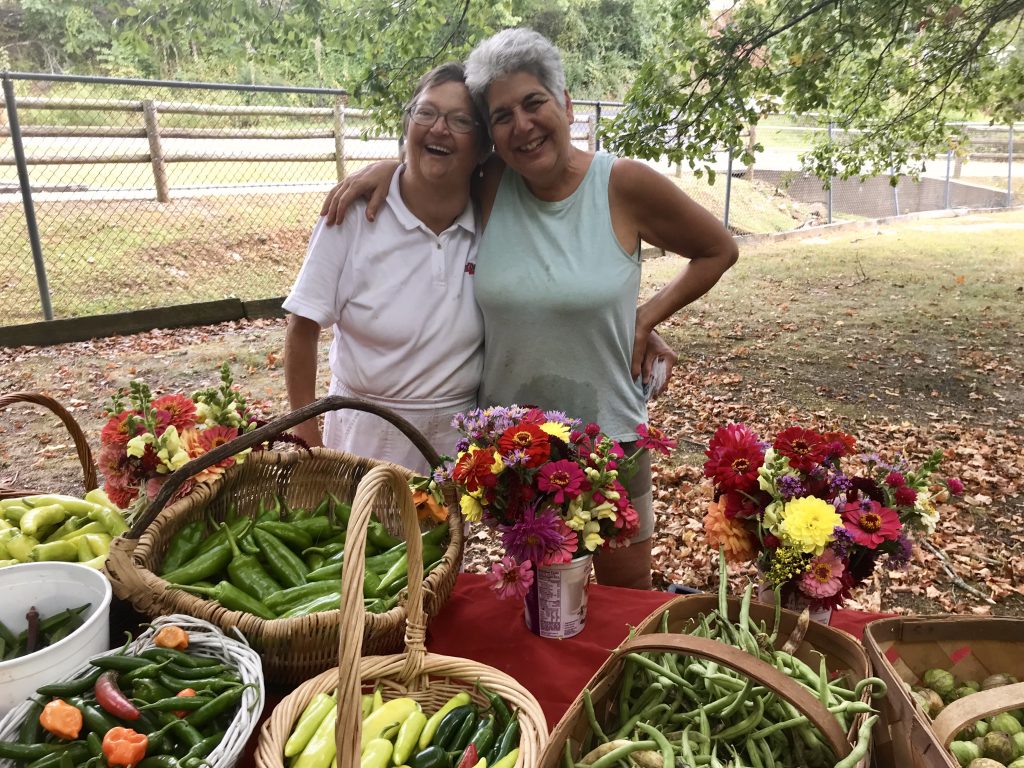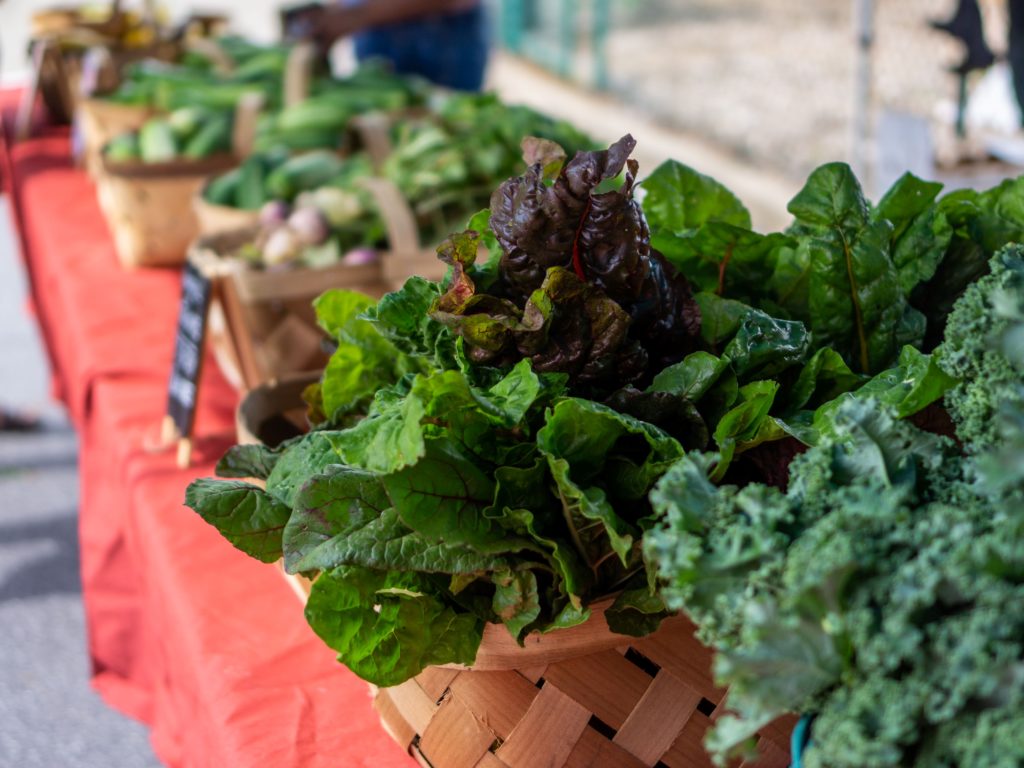 ---
Community Gatherings
We bring people together in the work and joy of growing, sharing, and eating food. From shelling beans to celebrating summer's harvest, there's always a reason to host a party at Dig In! Our annual Empty Bowls Supper in October is a community favorite, especially when we can gather together to share delicious soups, breads, and desserts from local cooks and attendees take home bowls crafted by local potters.
---
Support Dig In!
Everyone has a part to play in growing and sharing from the garden so that everyone has fresh, delicious food in our community. Here are just a few ways you can pitch in:
Connect: with us in the garden, where we share food with our community, and at our community gatherings.
Offer: Have extra produce to offer? Or land? Want to join our Community of Gardens? Contact us!
Donate: financially support our efforts with a tax-deductible donation.