Blankenship Work Together Day – Garlic Processing Party!
September 1 @ 4:30 pm

-

7:30 pm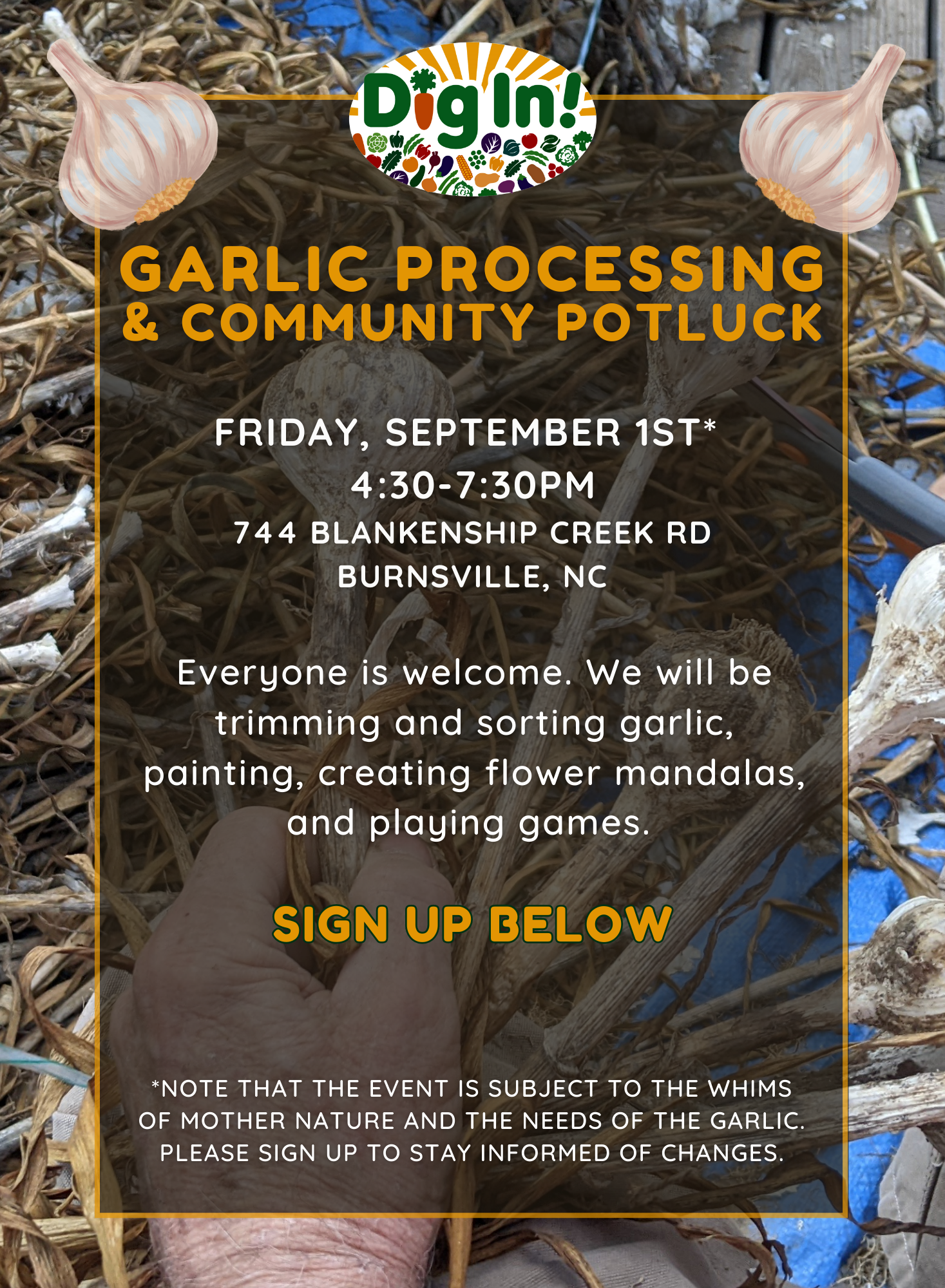 During our Work Together Days, volunteers tend the garden, learn new skills by working alongside each other, and connect with neighbors and new friends. Every age and skill level are welcome.
On this Friday work day, join us for the next step of processing our garlic crop — cutting off the dried stalks and roots, and separating the seed stock from what will be shared with the community. We'll also take some time to have fun in the garden making flower mandalas, painting colorful murals in the outhouse, hula hooping, playing games, and possibly building a bonfire if weather permits.
What to bring: clippers/hand pruners, camp chairs or picnic blankets, games, potluck dish or drinks, and personal dishes/utensils to help us cut down on waste.
Sign ups aren't required, but they are the best way for us to contact you if the plan changes due to weather or other circumstances.