Dig In invites the community to spend a morning among the flowers!
On Saturday, September 16, we are leading a cut flower workshop at our Blankenship farm. Come at 9:30 to learn about how we cut and care for our blooms with our flower growers Pat Thibodeaux and Katie Anne Towner. We specialize in dahlias, zinnias, amaranth, tithonia, gladiolus, celosia, gomphrena, echinacea, and more.
Or join us at 10:30 for a flower arranging demo and lesson with local artist Hannah Wood. Participants will leave with a beautiful large bouquet of late summer flowers that they have arranged.
Participants are welcome to bring a bagged lunch to eat together after the workshop. A suggested investment of $10-30 helps to support Dig In's food growing and sharing programs in Yancey County.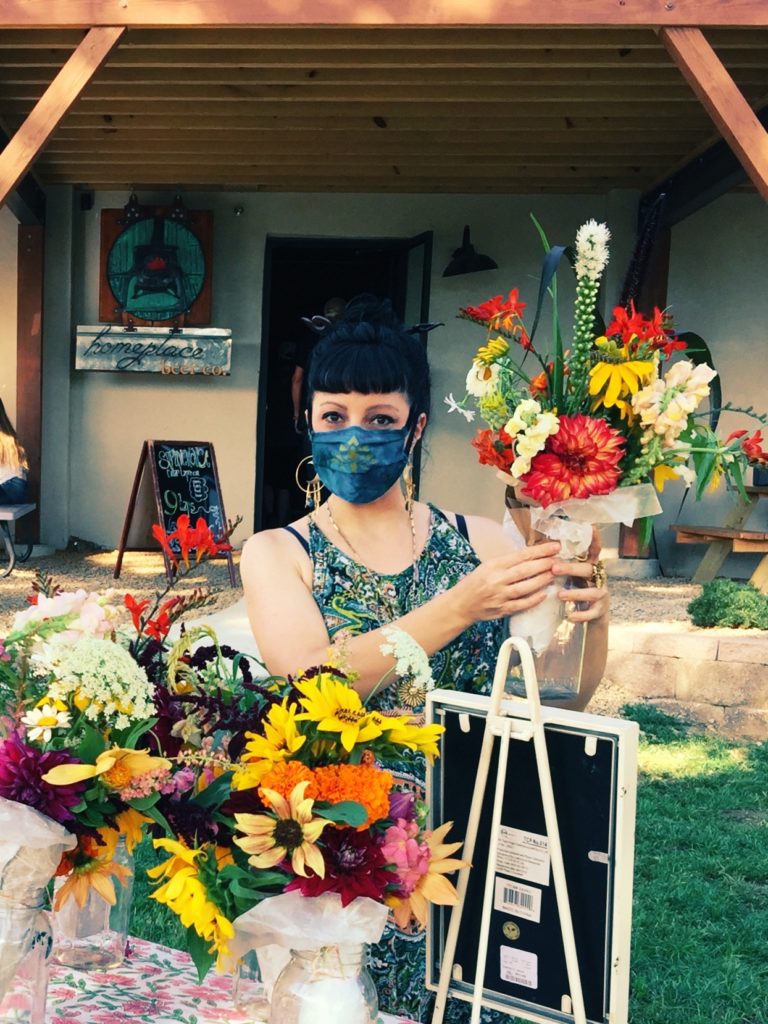 Hannah Wood is a designer in many facets, and has loved working with flowers all of her life. She finds wisdom for living in flowers, and arranging them is a way to unwind and be delighted by their endless diversities. Her mystical, alluring jewelry designs can be seen online at trollbinde.com or at her studio on Stardust Road in Burnsville.