Congratulations to the winners of Dig In! Yancey County's fruit pie bake-off on August 11. Danielle Creeksong won first prize in the adult competition with her beautiful lattice crust blackberry and chocolate pie. Keikichi Littleton placed second with her double crust "all fruit" pie, which creatively included apples, raspberries, rhubarb and cherries. In the youth competition, Ezzy Maldonado won over the judges with his apple cheesecake crumble pie. Second place went to Maya & Eilee Townsend for their lemon pie topped with whipped cream and raspberries.
A total of fifteen pies were submitted for the pie bake-off from adult and youth bakers across the county. Bonnie Gullak of La Petite Baking Company, Dana Beckstoffer of Crooked House Pies, and Jess Martens judged the pies based on appearance, crust, filling and flavor.
Other pies featured strawberries, rhubarb, blueberries, watermelons, lemons, coconuts, key limes, and even tomatillos. And Joyce Johnson submitted a blackbird pie complete with paper blackbirds and nursery rhyme lyrics.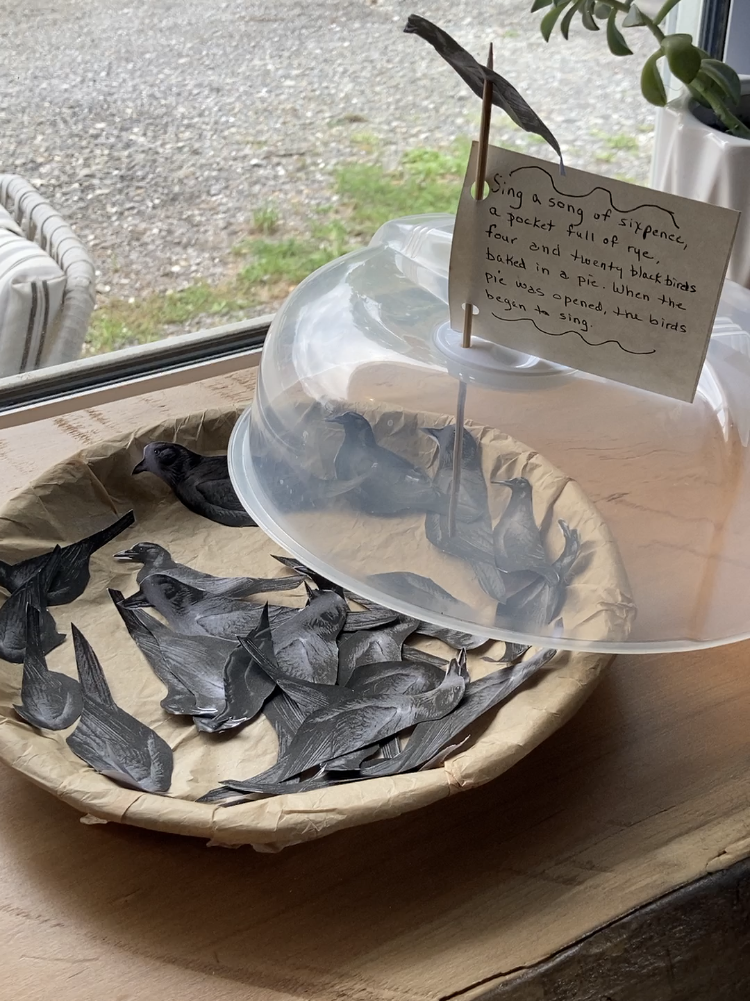 Thank you to Birdfoot and Spoke food truck for hosting Fruit Fest, and to Fill-More and Hearth Glass & Gallery for the prizes awarded to the first and second place winners of the pie bake-off. Dig In offers a special thanks to Hearth Glass & Gallery for inviting local glass artists to make bowls during Fruit Fest. The bowls are all being donated to Dig In's annual Empty Bowls fundraiser on October 6.