Our 2020 Annual Report shares valuable insights into the work of Dig In. Under unprecedented circumstances, we adapted by caring for each other and working to ensure that fresh, local food is a right – not a privilege – in Yancey County. Dig In has grown food for this purpose for 10 years and we'll continue to do so for seasons to come. To guide our work in the next years, we co-created new mission, vision, and values statements, as well as three core strategic directions that will provide a foundation for our impact in 2020 and beyond. You'll find these in this report, alongside numbers and stories that speak to the value of our work, and our gratitude for all the people who make this work possible.
Gratitude goes out to Katie Towner who created this report with support from Dig In staff and board. Katie is volunteering as our Communications & Learning Coordinator and her creativity and thoughtfulness help us communicate and listen with much more skill.
We welcome community feedback. Email kwood[at]diginyancey.org with questions or comments. We're grateful to do this work with you!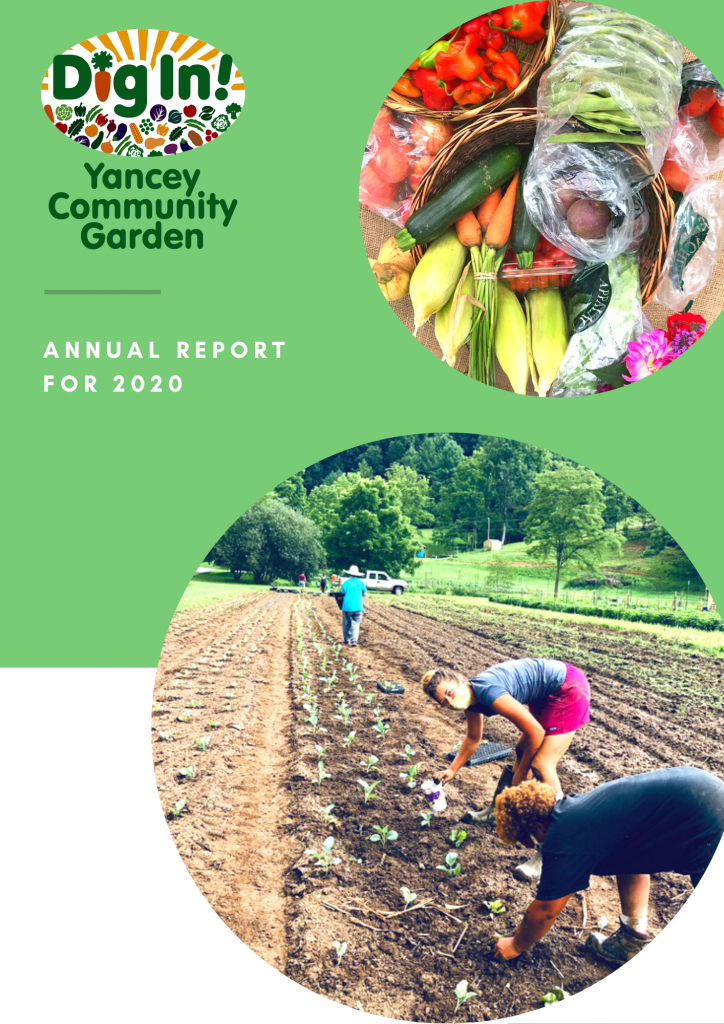 Surveys
Dig In! conducted three surveys in 2020 completed by our neighbors with whom we shared food from our gardens. A detailed look at the survey responses can be viewed below.